Doggiebreeds.com – Everybody knows the movie "Benji". Just watch it then you will love it and intends to re-watch it again. However, there is one question that still lingers after the movie ends: what kind is Benji dog breed? For you who haven't known it yet, Benji is a movie about a dog that was firstly being showed in 1974.
Its adorableness makes people in the world questioning it everywhere. People say that Benji was a mixed breed dog, descendant of several type of dog breed though at that time it was not confirmed yet. To end your curiosity, here we are going to explore further about Benji's breed and its origin.
Benji Dog Breed Adoption
Benji dog breed is a dog breed of cocker spaniels, poodle and schnauzer. From its cocker spaniels origin, there are two types of spaniel dog: American Cocker Spaniel and English Cocker Spaniel. In United Kingdom, cocker spaniels were bred as hunting dogs. The word cocker itself derives from their job to hunt Eurasian woodcock. As in United States, such breed was being trained to hunt American woodcock.
You may also like : Top 4 Most Popular Asian Dog Breeds In The World With Picture And Characteristics
Benji dog breed also originated from poodle. Poodle on the other side is trained to hunt waterfowl, originated in Germany. It is a fairly old breed compared to other kind. Poodles usually categorized in three sizes; toy, miniature and standard. It only has one layer coat consist of curly fur that doesn't sheds much. While as for schnauzer, it was bred mainly to be guard dogs. It is originated in Germany too, and was known as a type of working dog.
From information above, we can conclude that Benji got its appearance from said breed. It got the small size from its forefather miniature schnauzer, the long fur from cocker spaniels, and the behavior from poodles. If you're searching for other Benji dog breed information, you may be able to find them in the nearest pet shelter around you, since Benji was actually a shelter dog before he played a big role in the movie.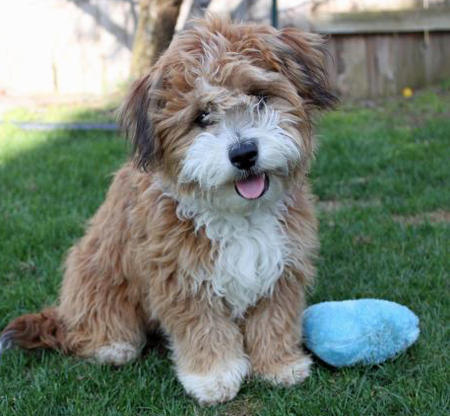 Mixed-breed dog are popularly believed to be a better choice for pet. Aside from its lower price, they tend to be more resistant to particular inherited disease. However they may also come with surprises such as you may not know entirely which mix of breeds it is, therefore it may have several behaviour you won't notice beforehand. In the end, Benji dog breed can be your alternative if you want to have a pet of your own, because they are cute and relatively easy to take care of.