Doggiebreeds.com – Teddy bear dog breed is actually a cross breed of a Bichon Frise and a Shih Tzu. They are relatively new breed that seems to be gaining more popularity nowadays. These days, a teddy bear breed is not only limited within a hybrid between Bichon Frise and a Shih Tzu, but can also be used to describe hybrids between Bichon Frise, Schanuzer, Terrier and other fluffy dog breed.
This kind of dog is so adored because they are a loyal and happy companion. They also make a great cuddle dog. This article will then discuss a lot more about this kind of dog breed, especially for you who are interested in buying a teddy bear dog.
DoggieBreeds.com is reader-supported, and as an Amazon Associate, we earn commissions from qualifying purchases (at no extra cost to you). See our disclaimer page for more information.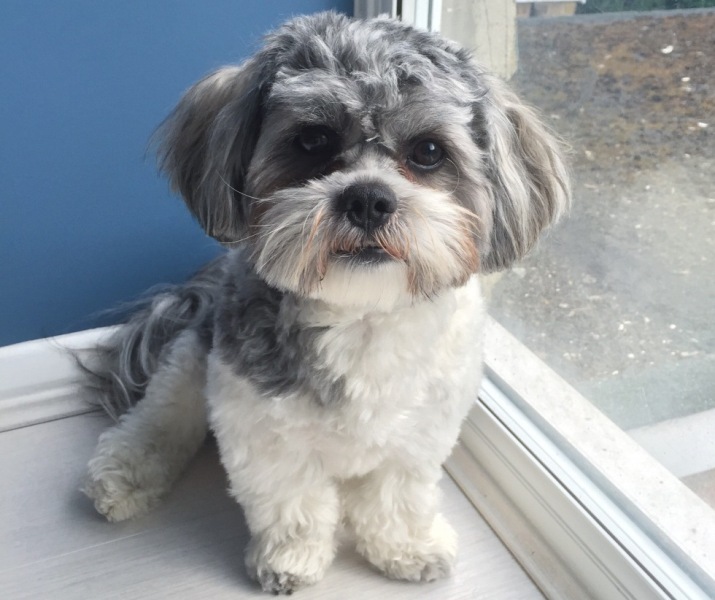 As already mentioned, there are several types of teddy bear dog breed that are available to describe cross breed between the types of dogs. Here are several examples that you might be interested in knowing.
Poochon is a hybrid breed between Poodle and Bichon Frise. They are hypoallergenic, thus perfect for dog-owners who have problems with dog sheds. They are intelligent and happy dogs in general. Also, they look cute when they were just a teddy bear puppy breed.
Shih-poo is a cross breed between Poodle and a Shih Tzu. They are also hypoallergenic for they tend to shed a little coat. They have high intelligence, thus making them easy to train. They make a wonderful family companion for they have a great personality and available in many colors, ranging from white, gray, to crème colored coat.
A zuchon teddy bear dog is a cross breed of Shih Tzu and Bichon Frise. It is probably the most mainstream breed of a teddy bear dog breed. Its large eyes, small fluffy dog breeds fur resemble a teddy bear a lot, thus no wonder it is called a teddy bear dog. They are a playful dog, and they also have a great personality.
After reading above passage, we can all conclude that teddy bear dog is surely one of the cutest dogs you could ever have. They are charming, cuddle friendly, and most of them are intelligent so you don't have to worry about training them. Their resemblance of a stuffed teddy bear doll makes a teddy bear dog breed a perfect companion for you who has children and are searching for a pet that is also kid friendly.